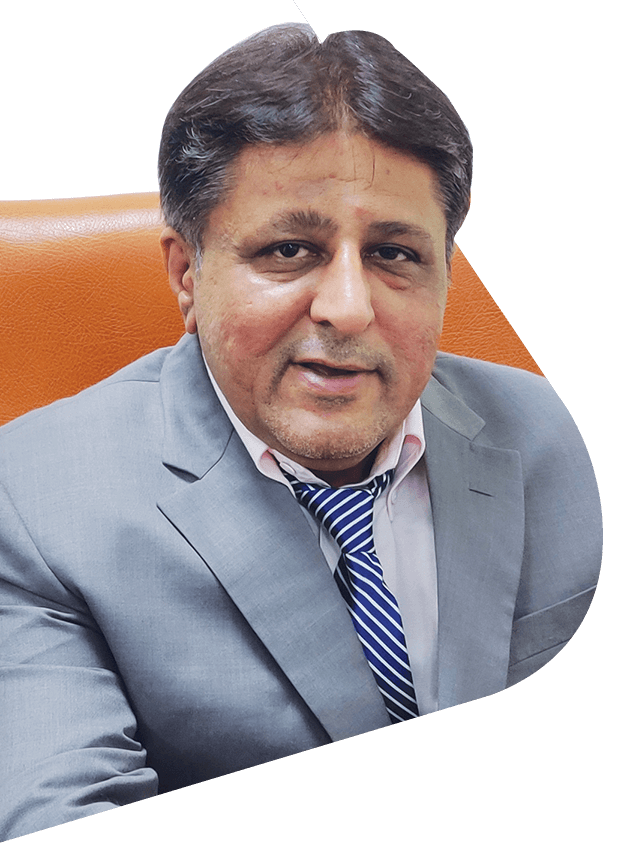 Mr. Raza Sangji, Founder of Space Stem is a visionary with a proven business acumen. Due to his business tactics Space Stem is a Vital STEM in the IT SPACE catering diversified software services and customized IT solutions to one of the largest pharma suppliers of UK in the cosmetics and aesthetics industry.
With 33 years of his commendable experience and entrepreneurship skills Mr. Sangji, has led multi-vertical businesses and build teams through his expertise in contouring team development skills.
Raza Sangji
- Managing Director
Mr. Samir Varteji along with Mr. Sangji laid the foundation stone of Space Stem. With 15+ years of experience and as a Technical Director at Space Stem, Samir leads ODCoE, Ahmedabad, INDIA team (offshore development center of excellence) and directs wherever applicable NDCoE, London, UK team (nearshore development center of excellence).
Samir holds a Master's Degree in Computer Applications. He brings in-depth knowledge in emerging technologies and ability to architect customized and coherent IT solutions for the software industry. He is a calm, composed, easy to approach type individual and is considered super Tech Guru at Space Stem.
Samir Varteji
- Executive Director – Technical